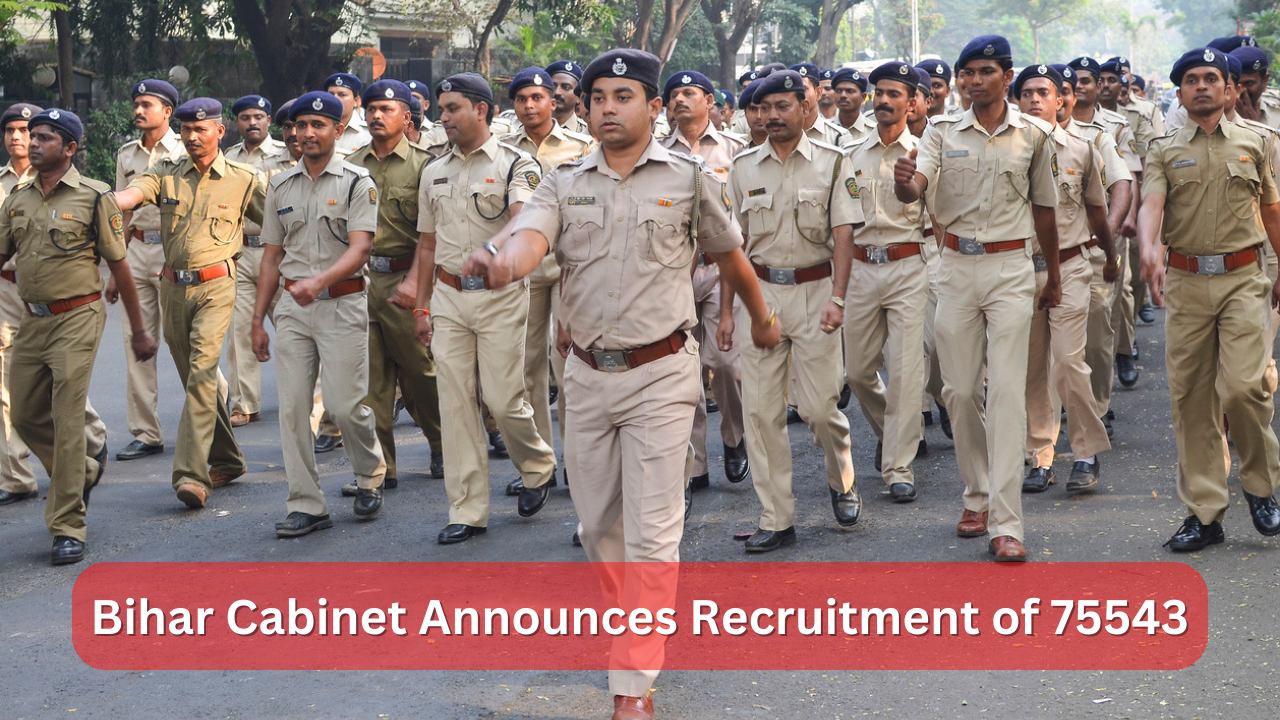 Recruitment on 75,543 posts in Police Department
Headlines
There will be bumper recruitment in the police department of Bihar state.
There will be direct recruitment of policemen on 75,543 posts
Tejashwi Yadav himself has given information about this by tweeting.
Bihar Police Recruitment 2022:
Big news has come out for the people of Bihar state. Bihar's Deputy Chief Minister Tejashwi Yadav has made a big announcement related to government jobs. According to the tweet released by Tejashwi Yadav, 75,543 posts will be filled soon in the police department in the state. Let us tell you, Bihar Chief Minister Nitish Kumar had said during the closing ceremony of the Police Week on February 27, 2022, that the state government is aiming to increase the number of policemen from 165 to 170 per one lakh population, keeping this decision in mind. Has been taken.
Approval to fill 7808 posts
Briefing media persons about the decisions of the cabinet, Additional Chief Secretary S. Siddhartha said that the cabinet has approved filling up of 7808 posts for the first phase of Emergency Response Support System (ERSS) Dial 112 for police cadre and non-police cadre. given.
What did Tejashwi Yadav say
Tejashwi Yadav tweeted for big government recruitment in Bihar and said –
"Good news for youth, bumper reinstatement in Bihar Police.
There will be direct recruitment of policemen on 75,543 posts to strengthen Bihar Police and make need-based appointments in proportion to the population.
Good news for the youth, bumper restoration in Bihar Police. There is a need for strengthening of Bihar Police and in proportion to the population… https://t.co/JOvNG7P9SL

— ANI (@ANI) Dec 20, 2022
Now approval will be given to fill 19288 posts
The Bihar state government has taken this decision to increase the number of government jobs and to meet the needs of the growing population in the state. It may be mentioned that in order to increase the strength of the police force, it has been decided to make direct recruitment of police on 48447 posts. Additional Chief Secretary said, "The cabinet has approved 19288 posts under ERSS Phase 2 Recruitment."