If your zodiac sign is Capricorn, then definitely know here in detail how the year 2023 will be for you in terms of love and marriage.
The new year is bringing with it new hopes and new hopes. We are all waiting for a new beginning by bidding farewell to the year 2022. But like me, all of you will also be worried about whether the new year will be auspicious for you or there may be some problems.
All of you will be interested to know about the horoscope of the coming time. Especially when it comes to love and marriage, everyone would like to know how this time is going to be for your love life.
We are giving you information about this love and marriage horoscope according to all zodiac signs. Come Astrologer and Vastu expert Dr. Aarti Dahiya Know from us how the year 2023 is going to be for love and marriage of Capricorn.
How will be the future of Capricorn in terms of love
The Capricorn horoscope for 2023 suggests that this year will be exciting for you and your efforts conscientiously will be rewarded. You may make some new friends and see positive changes in life.
You will work tirelessly to achieve your goals during the new year, which will give you immense satisfaction. This year is a more important opportunity to strengthen your personal relationships than ever before.
You may face some problems in love relations till the middle of this year. You may get cheated in the matter of love and if you do not understand each other then your relationship may break.
Read this also: Capricorn Horoscope 2023: How will be the year 2023 for Capricorns?
What can be the marriage prospects of Capricorn in the year 2023?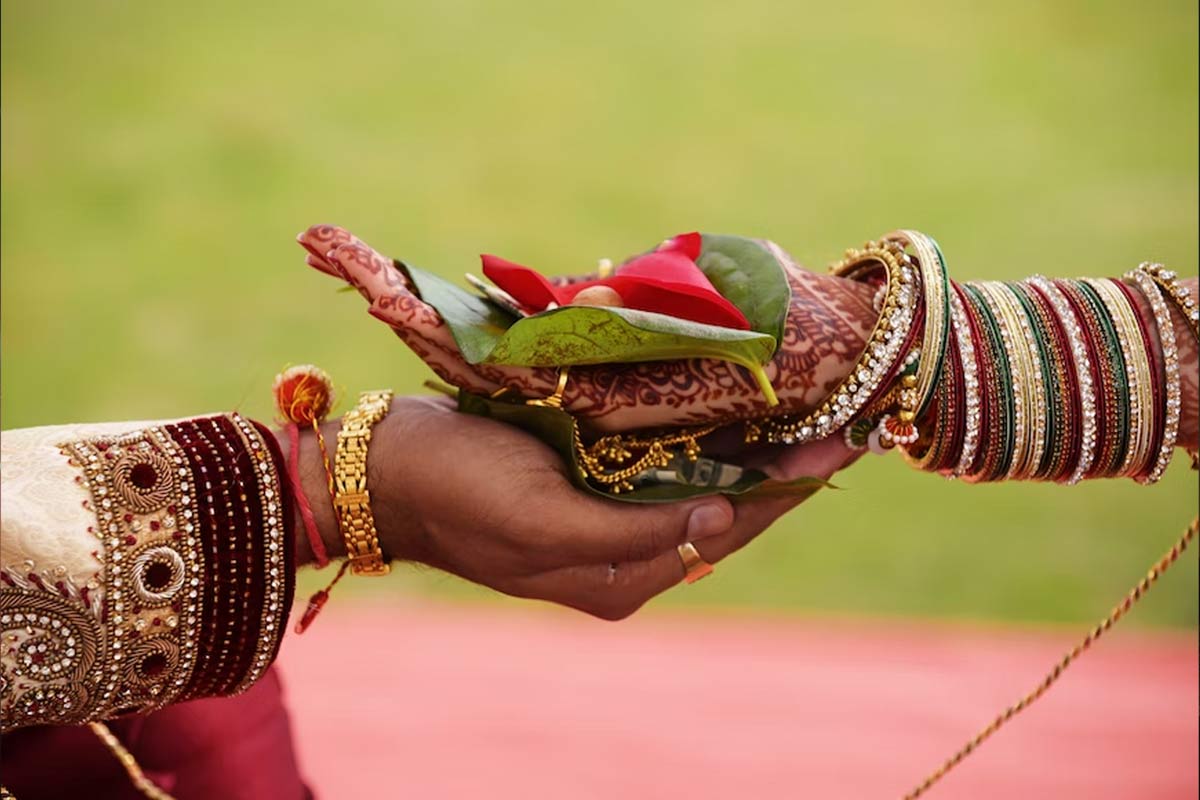 The influence of Venus and Mars will give momentum and intensity to your personal relationships. If you are single, mid-January would be a good time to start looking for a new relationship.
You are one of those who are often soft-hearted and have a tendency to trust others. In bad times, you look to family and friends for solace. You may get into a new love relationship this year and may plan for marriage by the middle of the year. If you are already in a love relationship, then keep some restraint. (How is the year 2023 for love and marital relations)
How will be the year 2023 for married people
You will not be able to fully enjoy your romantic life due to the influence of zodiac signs in the middle of the year. Due to the transit of Jupiter, you will be able to gradually come closer to your loved one. Avoid arguing in married life because according to Mars, doing so is a sign of deteriorating your relationship.
Around the sixth month of the year, you may experience joy and elation. But in the months following this, Mars may bring some pointless controversies. That's why you will need to control your anger while talking to your spouse.
Read this also: Know how will be the career of Capricorn people in the new year
astrology advice for married people
The cumulative influence of Venus and Mars at the beginning of the year will provide stability and passion. Relations with your family are going to be positive. Jupiter's influence (Jupiter's remedies for marriage) May bring good fortune in your social life.
Your popularity with your current friends is likely to increase and you may also make new social contacts. The middle of the year is not favorable and unnecessary squabbling with the life partner will increase.
According to astrology, you are advised not to find reasons for quarrels unnecessarily and try to maintain the relationship. If you can save your relationship till the end of the year, then it will become stronger.
In this way, time is bringing mixed effects for Capricorn. While some may tie the knot, some will be successful in starting a new one.
If you liked this story, then do share and like it on Facebook. To read more articles like this, stay connected with Harzindagi. Do send us your thoughts in the comment box.
images: freepik.com
Liked this article?
Keywords: today's horoscope, today's horoscope Libra, today's horoscope Aries, today's horoscope Aquarius 2020, today's horoscope Capricorn, today's horoscope Leo, today's horoscope Dainik Bhaskar, today's horoscope of all zodiac signs, today's Horoscope Navbharat Times, today's horoscope Amar Ujala, today's horoscope NDTV, today's horoscope Hindustan Times, today's horoscope Indian Express