Shocking case has come to light in Rajasthan. Here a young man in depression jumped from a 100 feet high water tank 30 steps away from the house. Where the sister's doli was supposed to rise after 4 days, now the earth will rise. The whole family is in shock after the incident.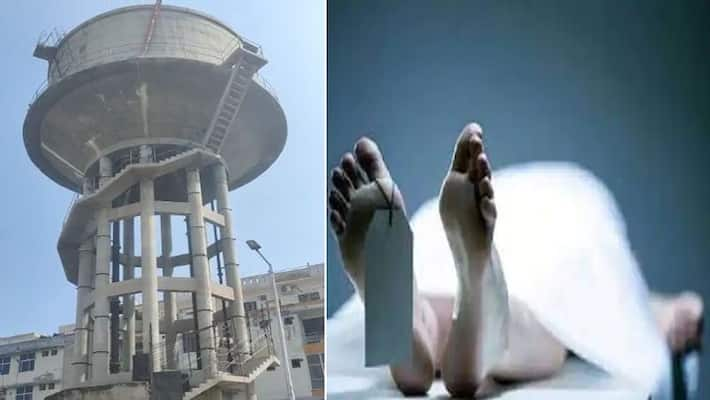 First Published Oct 31, 2022, 8:11 PM IST
Jaipur.A sensational case has come to light in Jaipur district of Rajasthan. Due to not passing the Rajasthan Justice examination, a young man jumped from a water tank about 100 feet high, about 30 meters from his house. Due to which he died on the spot. The deceased youth was in depression for the last several days, due to which he took this dreadful step. At the same time, his sister's wedding was to take place on November 4. Till now the house where there was happiness of marriage, now there is mourning. After the incident, the marriage can also be postponed for a few days.
Suicide climbed in the tank due to depression
The incident is from Mahesh Nagar area of ​​Jaipur. Here 26-year-old youth Vinayak Sharma committed suicide at around 6:30 in the morning. When an employee who started a water motor was passing by the tank, he told Vinayak to get down but Vinayak did not agree and jumped from a 100 feet high water tank in front of him. Police interrogation has revealed that Vinayak was in depression since about two months back when the results of RJS (Rajasthan Judicial Service) examination were released.
Family in shock, sister asked to extend the date of marriage
Till late night, Vinayak was busy with the preparations for the wedding. He was visible to the family members a lot. But suddenly in the morning he left the house, after which the family came to know about his death. The family told that seeing Vinayak, it did not seem at all that he would take such a step. At present, after the incident, the family members are in a bad condition by crying. The sister who was supposed to get married is now talking about getting married after a few days. After the post-mortem, the body has been handed over to the relatives.
Also read- The story of this daughter will be heart-wrenching: Who had to die helplessly after marriage, the father said – if she had remained a virgin, she would have survived
Last Updated Oct 31, 2022, 8:15 PM IST