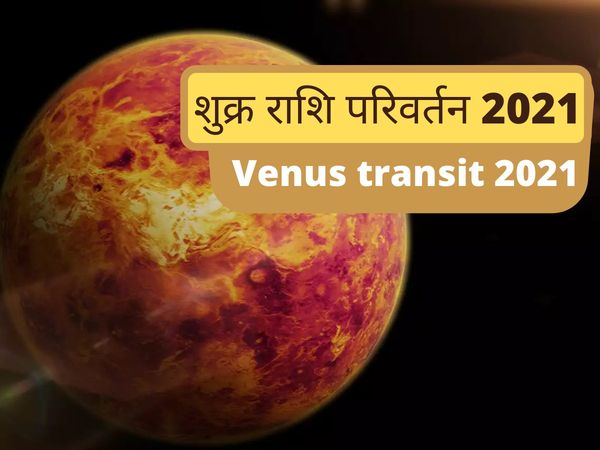 Venus zodiac transit 2021 & nbsp
Headlines
It is very auspicious for Venus to be in Taurus.
Venus is the planet of film, glamor and wealth.
Venus will enter Taurus from Aries on May 04 and will remain in Taurus until May 28. Venus is the lord of Venus. Venus is the planet of film, glamor and wealth. Venus is the factor of banking, media and management jobs and higher education. Venus being in Taurus is very auspicious. Venus, the lord of the planet Venus, is the brightest and the planet of fame. Donate rice. This transit is beneficial for health. At this time, charity is infinitely multiplied. Venus being in Taurus is better for business. This transit of Venus is very auspicious for the film world and international business.
See Venus horoscope for 2021 horoscope.
1 Aries – will start work on a new project in the job. Health will improve. The proposal for positive change in business should be accepted. Students will get success. White color is auspicious. Donate rice every Friday.
2 Taurus – Your position in business will be much better now. You will improve your job even more. It is expected to be a big success in the marriage of children. Some big religious rituals will be done. Spirituality will get expanded. Donate sugar every Friday. Green color is auspicious.
3 Gemini – Transit of Venus in Taurus is very auspicious. There is profit in job and business. Do not be negligent towards health. Donation of rice every Friday is very auspicious. Blue color is auspicious.
4 Cancer- Time for success for business-related people. You can buy land. Friends will help you in the job. Red color is auspicious. Read Shri Sukta daily. Keep donating food.
5 Leo – The tenth transit of Venus is auspicious. Time for promotion in business and success in business. Students will be successful. Stopped money can be obtained. Red color is auspicious. Keep giving fodder to the cow every Friday. Keep worshiping Hanuman ji.
6 Virgo- This change of Venus is a very successful turning point for you. Many important and big decisions related to business will be taken at this time. Orange and green color are auspicious. Read Shri Kanakadhastotra daily. It is a very creditable time for the politician.
7 Libra – This time is very auspicious for business. The eighth transit of Venus is the success of the students after the struggle. Venus will start your stalled plans in business. There will be religious rituals. Green color is auspicious.
8 Scorpio- Venus will complete many business related work. Money will stop in the job. Paths will progress in health happiness. There are signs of economic progress. Orange color is auspicious.
9 Sagittarius politicians will succeed. Will progress in the job. Keep donating food every Friday. Politicians will be happy about the progress in their career. Will be happy about health Yellow color is auspicious.
10 Capricorn – The transit of Venus will make a very positive change in visible jobs and business. There will be special success in jobs. The family will be happy about any decision related to it. Sky color is auspicious. Keep donating sesame seeds.
11 Aquarius – Venus will give you happiness by being present in Taurus. The fourth transit is auspicious. Students will get a breakthrough in their careers. Stalled business related plans will begin. The barriers to education will be removed. Red color is auspicious. Chant Venus's seed mantra on every Friday and donate food.
12 Pisces – Any major work related to house construction will be completed. It is a time of achievements for you in politics. This third aspect of Venus can give any big opportunity to the students of technical and management field. Use fragrant perfume every Friday. Blue color is auspicious.
Keywords: today's horoscope, today's horoscope Libra, today's horoscope Aries, today's horoscope Aquarius 2020, today's horoscope Capricorn, today's horoscope Leo, today's horoscope Dainik Bhaskar, today's horoscope of all zodiac signs, today's Horoscope Navbharat Times, today's horoscope Amar Ujala, today's horoscope NDTV, today's horoscope Hindustan Times, today's horoscope Indian Express