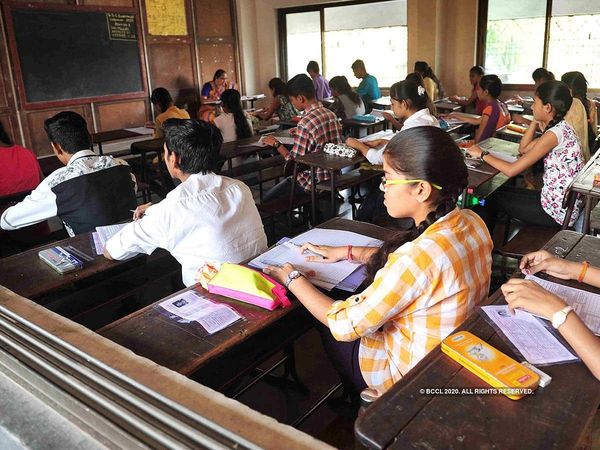 Understand all the closely related to ABCD of new education policy. & Nbsp
Headlines
10 + 2 finish in new education policy, new stages of studies are made
According to the new education policy, MPhil will be scrapped
Under the new education policy, education will be provided in mother tongue only till the fifth
New Education Policey (NEP 2020): On 29 July, the new cabinet approved the new education policy. Nearly 34 years later, many major changes were made in the education policy and at the same time it was named as the new education policy 2020. What will change from school education to higher level education, they tell you in a simple way in detail. The leaders of almost every party, except a few parties, have welcomed the new education policy. Apart from this, according to the new education policy, the Ministry of Human Resource Development has now been renamed as Ministry of Education.
The schools In Will happen Like this Change
The school format was first changed. From now on finish 10 + 2 and start the 5 + 3 + 3 + 4 format.
The first five years of school include three years of pre-primary school, foundation stages including classes 1 and 2. Under the new education policy, a new curriculum will be created for these initial five years of education.
The next three years of studies will include classes 3 to 5. After this, middle studies will be from 6th to 8th.
The fourth stage studies include studies from ninth grade to 12th. In this, children will have complete freedom to choose the subject. For example, with science and mathematics, a student can now choose music, fashion etc.
Professional and skill education will be imparted to children from class VI.
There will be major changes in the board exams of class X and XII. Board exams are being suggested twice a year.
Under the new education policy, education in the mother tongue will be provided up to the fifth standard.
Children's report cards will change. As before, only teachers will not evaluate. Now the child himself, his classmate and teacher will evaluate these three children.
graduation In Will be these The big Change
Not only Sirk school education, but also many changes will be made in jump education.
From now on, multiple entry and exit arrangements will be implemented in higher education. This means that if for some reason you are unable to continue your studies after one year, then you can complete it later.
A 3-year graduation for those studying in terms of jobs will be a 4-year graduation for those going to research.
MPhil studies will be scrapped.
Many changes have been made in the new education policy in view of the future. In order to reduce the burden of learning from the shoulders of children in the future, the basis of education policy has been laid.